Steve Innis Bio
Financial Analysis & Divorce Mediation Expert on Cape Cod
Steven Innis is a native Cape Codder.  He graduated from University of Massachusetts at Amherst in 1986 with a Bachelor of Arts in Accounting. Subsequently, he joined a regional accounting firm in Boston in 1986 and left in 1990 as a senior staffer. Steven earned his license to practice as a CPA prior to returning to Cape Cod, where he opened his initial firm in Mashpee.
In 1998, Innis sold his practice to the Cape Cod accounting firm of Sanders, Walsh and Eaton, LLP and managed their Mashpee Office until 2004. A difficult divorce and single parenthood changed the course of his life and career. He left Sanders, Walsh & Eaton and, after a brief stint with a technology company in Falmouth, opened a small business and personal consulting practice.
From 2004 through 2010, while practicing accounting, Steven worked his way through the Family Court system, gaining valuable insight and considerable experience in mediation practice and divorce settlement on Cape Cod. In 2009, Steve completed divorce mediation training with the firm of Divorce Mediation Training Associates (DMTA) out of Watertown, MA. It was at that training where the concept of Ivy Wall Consult was formalized. At this training, Steve had the opportunity to learn and interact extensively with fellow attendees who were mainly divorce attorneys who had come to the conclusion that the typical divorce practice has become outdated, inefficient, and often damaging to the parties to divorce.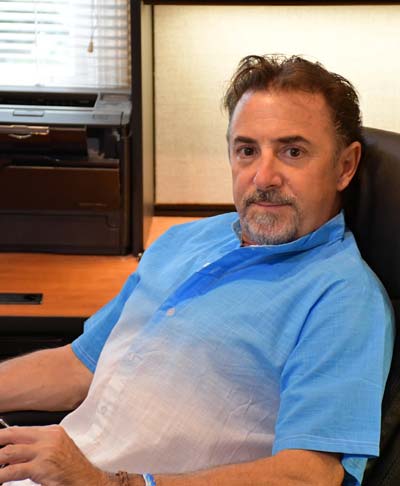 Ivy Wall Today
Divorce is essentially a financial transaction
In practice as Ivy Wall Consult, Steven is constantly preaching that divorce is essentially a financial transaction – often times the largest financial transaction of your life.  The parties have better options than the choice of a typical, litigated divorce proceeding, and lawyers are often ill-suited to helping the parties to concentrate on what's really important. In recognizing this, Steve decided to create that better option for divorcing parties on Cape Cod and beyond.  Steve has spent the past ten plus years devoting his time to helping individuals to avoid exactly what he had been through in divorce proceedings in the early 2000's when we just didn't know any better.
Steve has devoted a large concentration of his continuing education efforts and life-long-learning toward the study of divorce financial analysis, divorce mediation services, interdisciplinary training in collaborative practice, as well as helping divorcing parties to learn how to cope with their new reality. In November 2012, Steve completed the extensive training required to gain the license to practice as a Certified Divorce Financial Analyst (CDFA).
Steve Innis lives in the Town of Barnstable.  He continues to enjoy his amazing relationship with his two children, and now a grandchild has brought his family dynamic to a new level. Ivy Wall Consult allows Steve to practice his craft to the benefit of many friends, clients, and business acquaintances with whom he's had long-term professional relationships and friendships – some dating back as far as the 1980's.  It is a unique position to hold, and one that Steve is extremely grateful for.
RECEIVE A
Free Consultation